Meet Timmy, NSEC's miniature ambassador!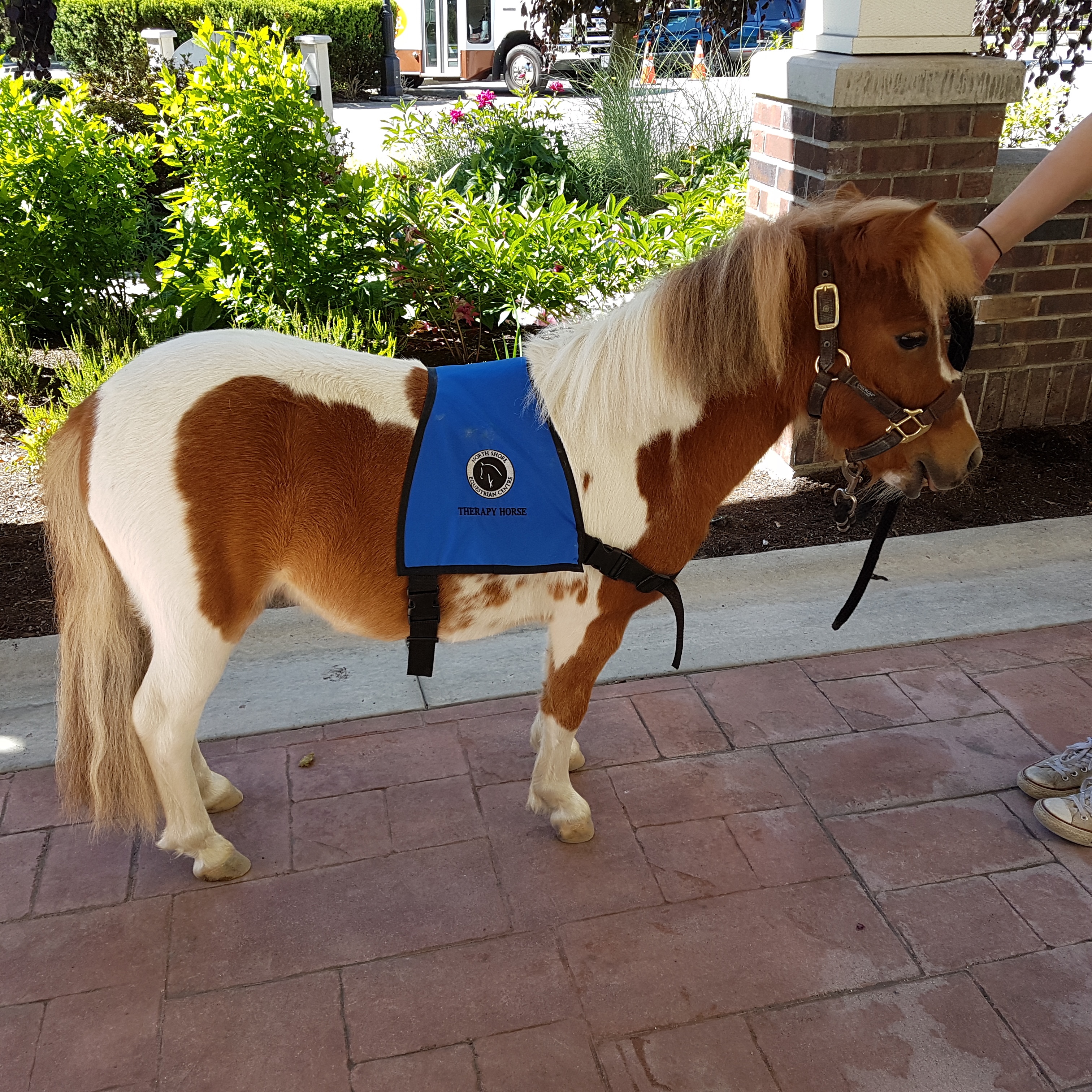 Timmy is North Shore Equestrian's Centre's smallest equine member.
Sponsored by NSEC and run by Lora Hargreaves, the NSEC Miniature Horse Therapy Program is a complimentary service provided to senior residential centers, schools and other community groups.
Visits typically last about 1/2 hour and involve a short description of who he is, where he lives, what he does for a living and some general information about horses.
Depending on the size of the group and space limitations, people may have the opportunity to pat him, see him trot and/or canter and eat an apple or carrot.
Read about one of Timmy's visits to a care home located on the North Shore here
UPDATE: At this time, we regretfully have to put a hold on Timmy's therapy visits and will not be able to take bookings until further notice. If you have any questions, please feel free to email us at office@wecreateriders.com