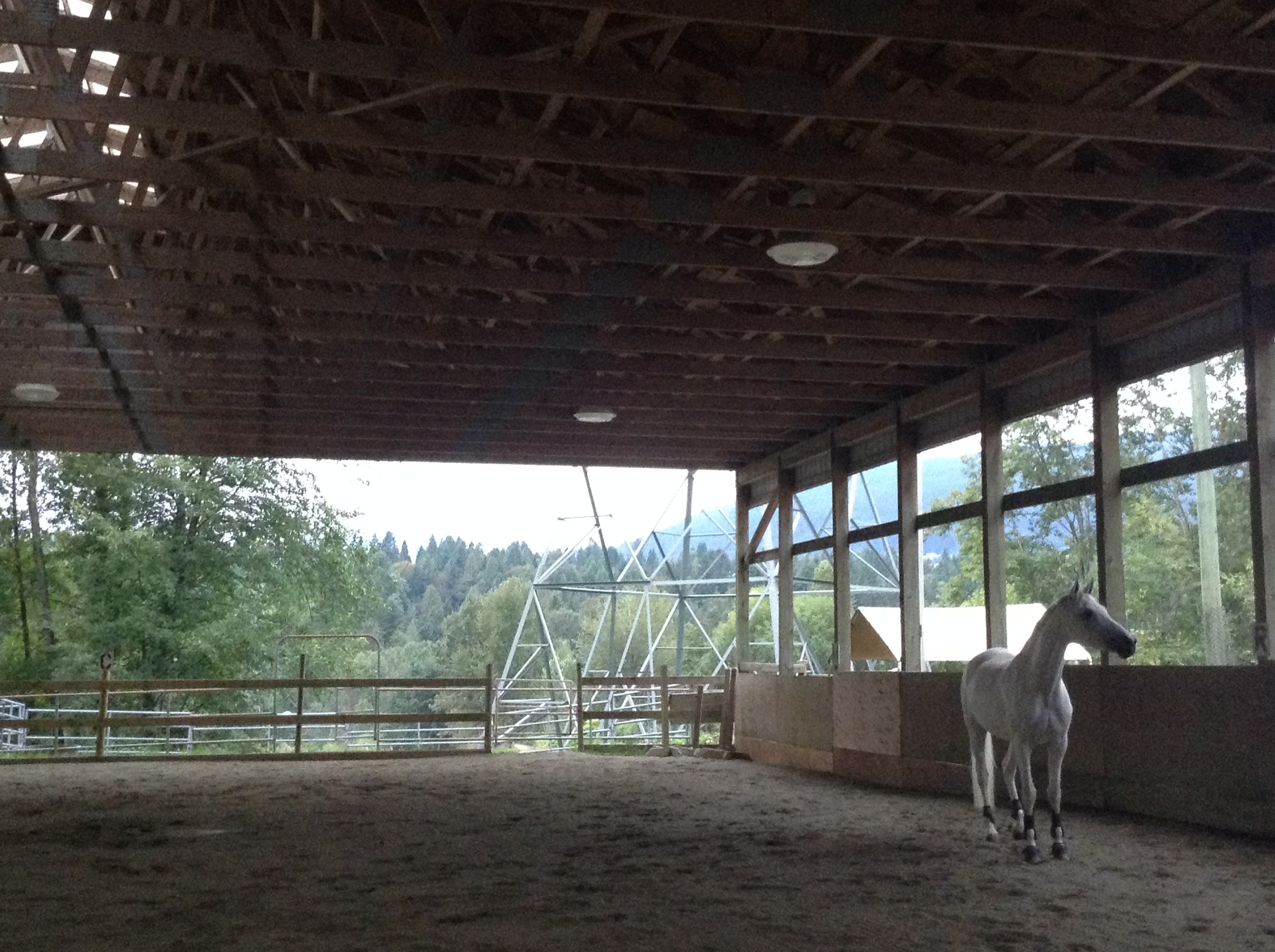 At North Shore Equestrian Centre we pride ourselves on our dedicated services for the English Discipline rider, whether they are just starting out or have been riding for years.
From our professional teaching staff to our full boarding and riding programs, North Shore Equestrian Centre offers high quality services to suit a wide variety of needs for riders all over the Lower Mainland.
For those riders who already own their own horse, or are looking to purchase their own horse in the near future, NSEC offers full service boarding and horse care services to our riders enrolled in or looking to enroll in one of our Hunter, Jumper or Dressage training programs. To see what is included with your board, please visit our
Boarding
page.
Hunter, Jumper & Dressage Programs
Specialized Hunter, Jumper or Dressage training programs are available to those riders who own a horse or lease a horse at NSEC. Taught by one of our EC Certified Competition Level coaches, programs are customized to focus on each riders individual goals and needs, with options to enter the local show circuit at such shows as Thunderbird, Maple Ridge and Milner Downs during the summer show season. For rates and more information on these programs please see our
Boarder/Leaser Programs
page.
NSEC offers quarter, half and full leases to riders who are ready to make the move from our Public Lesson Program to our Specialized Hunter, Jumper and Dressage programs. Riders are matched with horses that are currently available for lease to make sure that both rider and horse get the most out of their lessons and leases. For more information on leasing, please visit our
Boarder/Leaser Programs
page.
During the Fall, Winter and Spring months NSEC hosts clinics from a variety of high-end coaches such as Bill Ulmer, Julia Bolstock, Andrea Strain and Rochelle Kilberg.